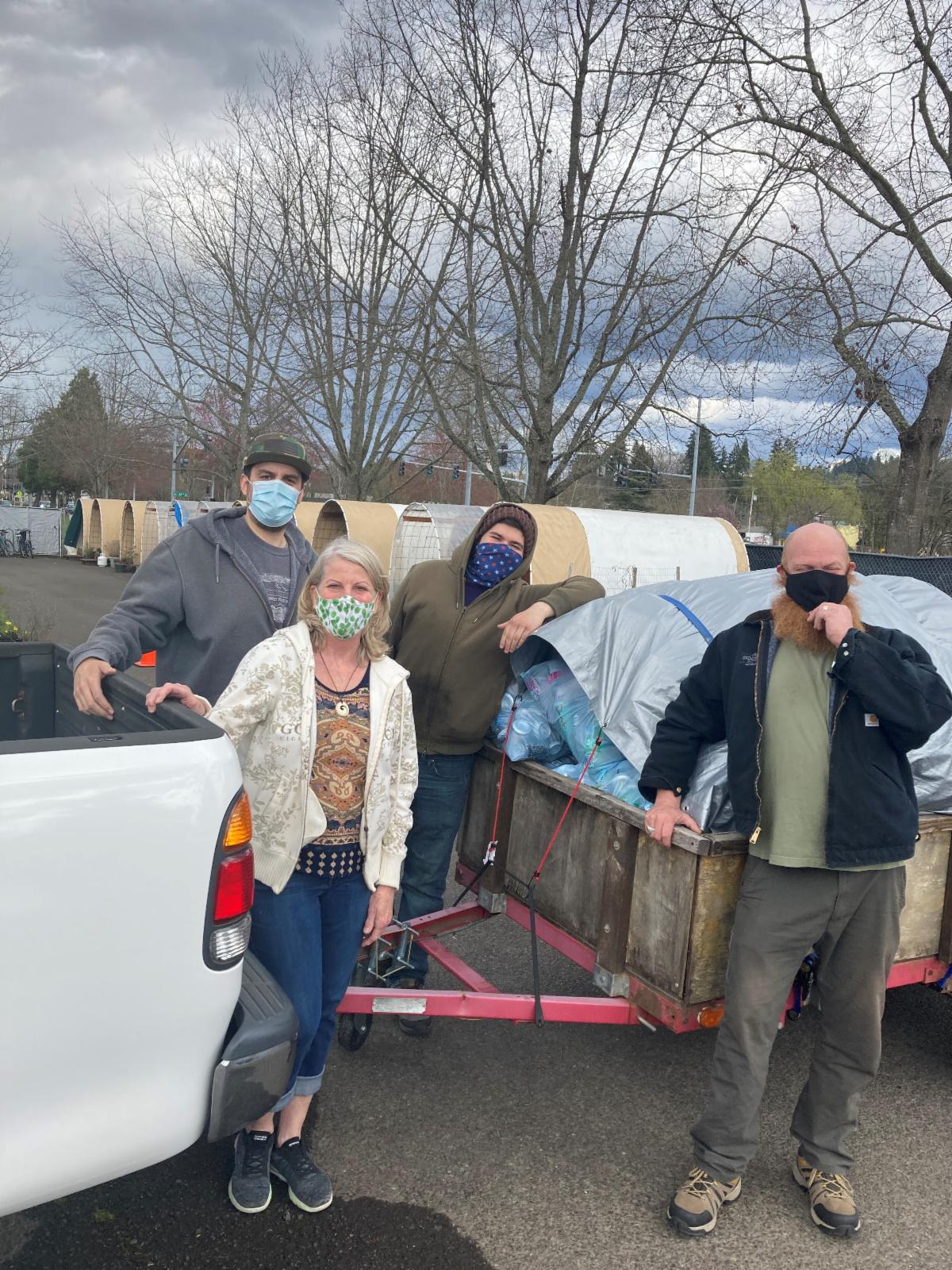 Community Update
December 16, 2022
Dozens of cities embrace tiny homes for the homeless;
December 22, 2022
This event is postpone due to sickness at the camp, It will be rescheduled at a later date.
You may still drop off donations on that day at
Nightingale Hosted Shelters, 34th Alley and Hilyard Streets in Eugene.
Consider a donations of sleeping bags and adult wool socks*..

*It may seem odd to specify wool socks, but cotton and blends do not completely dry when people are unhoused and wearing damp socks can create severe foot problems and exacerbate issues in those with underlying health conditions. Wool socks wick away moisture and keep feet dry.