Welcome to Nightingale Hosted Shelters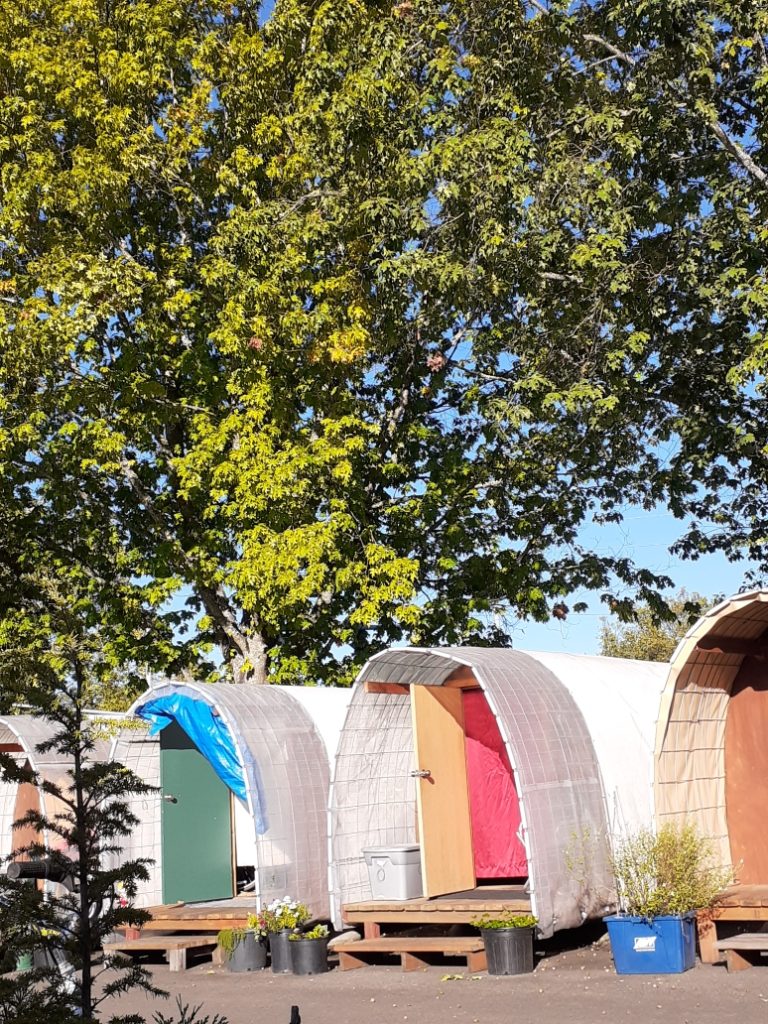 Having a place to call home in a community of friends is critical to a happy life.
 At Nightingale Hosted Shelters, we provide a home, community and support to our residents, helping them transition through difficult times with love, respect and guidance. Nightingale is a true respite shelter and rest stop, funded primarily by grants and donations from community members like you who are motivated to help the most vulnerable among us meet their basic needs.
Residents apply to join the Nightingale community. They are interviewed, trained and supervised by our on-site resident managers, who are Peer Support Specialists, knowledgeable and understanding of the needs and circumstances of people transitioning from the streets to a sheltered community. With a maximum of 20 residents, the community size is easily manageable. Camp rules are strictly enforced. Residents are required to attend camp meetings, participate in cleanup and take turns at gate duty.  
Latest News
Once you have identified a destination, charting the best route is strategically essential. Nightingale has launched a planning process to create a two-year road map that

[…]

​What is going on in your life right now? "I just moved into Olive Plaza last week. I've been on the waiting list for four years,

[…]

will donate 40% of food sales (5-8pm)to Nightingale Hosted Shelters Thursday, April 17 Please join our spring "April Showers" campaign!Help Nightingale raise money to install a

[…]