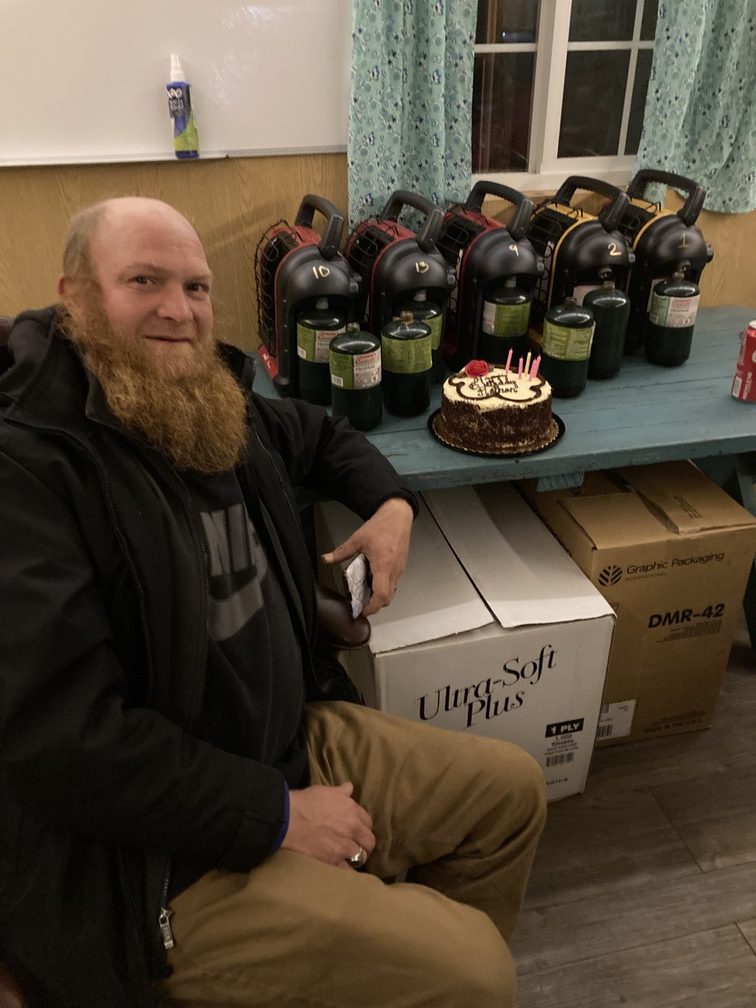 Camp Manager at Nightingale Hosted Shelters.
January 3, 2022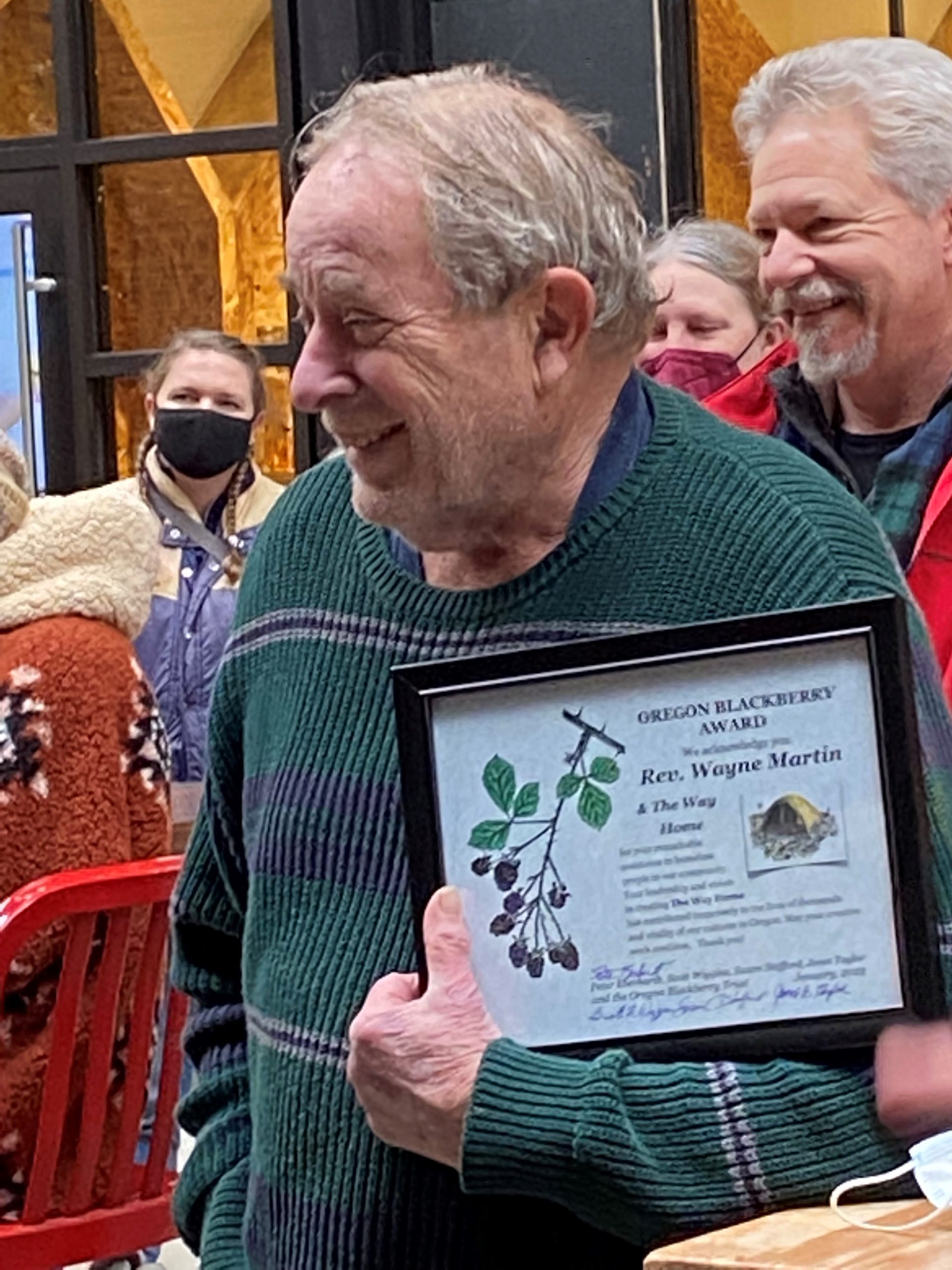 Wayne Martin receives Blackberry Award
January 23, 2022
Pat Parsons, a very close friend of MaryKay White, passed away on November 22. Her family donated $15,000 to Nightingale Hosted Shelters in her memory.
The Emerald Valley Rotary Club donated $3,100 to Nightingale for general operating expenses and secured a $4,000 grant for Peer Support.
NHS Board members and neighbors provided Thanksgiving and Christmas dinners and holiday treats for our residents. Holiday bags filled with toiletries, batteries, hand warmers, socks, and other personal items were provided for residents.
Joella Ewing, continues to provide a hot dinner to camp each Monday night.  Thank you so much, Joella!  
South Eugene Neighbors Association continues to support us with donations of food, clothing, cans/bottles, and financial support.  
It is with deep sadness that we report the passing of our friend, Victoria "Vickie" Nelson, Board Member and Founding Member of Nightingale Hosted Shelters.  Vickie was a tireless advocate for the unhoused and for our vulnerable friends and neighbors.  She will be missed by us all.